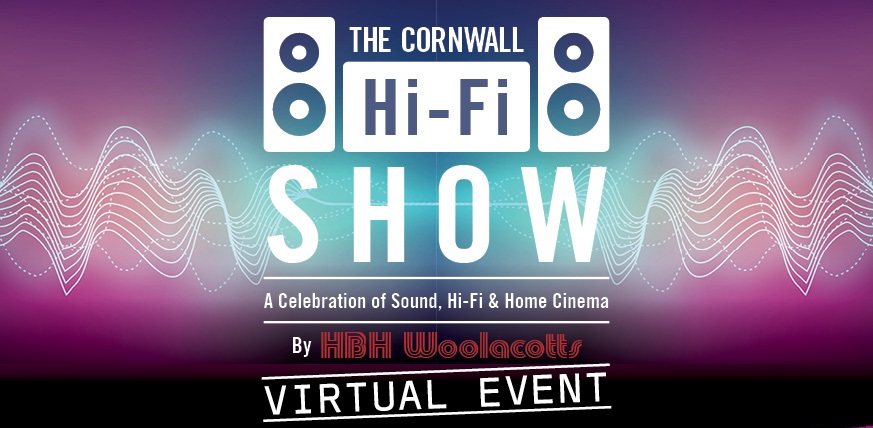 Unfortunately due to the Coronavirus Pandemic and in the interests of keeping our communities safe we've taken the decision to cancel the 2020 Cornwall Hifi Show
However, we are pleased to say that we will be running the event in a Virtual format between
FRIDAY 16th OCTOBER & SUNDAY 1st NOVEMBER
THIS WILL INCLUDE...
Online & social media reviews and videos on new product releases and our favourite products...

Exclusive offers, discounts and package promotions on a range of premium audio, Hi-fi and Home Cinema...

All offers to be available online, in store or over the phone to allow customers to shop safe...

FREE delivery across Cornwall & Devon on ALL Products!
Don't forget we've also got a huge range of audio, hifi and home cinema on display throughout all 9 stores with dedicated, premium demonstration spaces in Plymouth & Wadebridge if you want to see and hear any potential purchases and our staff are on hand for any enquiries or advice wether this is in store or by phone

We're also committed to the Cornwall Hifi Show in the future and plans are already under way to ensure that the 2021 event will be the best yet.

Thank you for your continued support
and stay safe!
CornwallHifiShow.com - Home of Cornwall's ONLY Premium Hi-fi Show hosted at the
Royal Cornwall Showground by HBH Woolacotts Ltd Wadebridge. Premium audio brands,
live demonstrations, and on-the-day discounts exclusively to the show.

Our top quality audio brands at the shop include...
Kef, Bowers & Wilkins, Monitor Audio, LG, QED, Sonos, Bose, Yamaha, Sony, Panasonic, Arcam,
Cyrus, Rotel, Pro-Ject Audio, Unison Research, Technics, Roksan, Dali, Music Fidelity, Ruark Audio, Teac..